CHIDHAM &
HAMBROOK
PLAYERS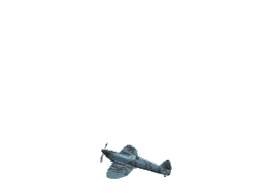 Synopsis
Britain is in the midst of the Second World War and the brave Officers of the RAF are fighting the battle in the air over the south coast of England. In a little corner of Sussex, the officers of RAF Tangmere are playing their part in the Allied Forces' mission to defeat Adolf Hitler and Nazi Germany and, ultimately, free Occupied Europe. When one of their own is suspected of being a spy for the Nazis, the rest of the team must come together to defeat their evil foe for the sake of our brave boys in the sky.
In this comedy musical, the Chidham & Hambrook Players pay tribute to the ordinary people who each played their part in Britain's victory in 1945, as well as shamelessly plagiarising the work of Richard Curtis, writer of the Blackadder series on which this production is based. With daring pilots and plucky intelligence officers, as well as music from the period, this show will bring a bit of wartime Sussex to Chidham in commemoration of the 76th anniversary of the end of the Second World War in Europe.
A ROMANTIC CHRISTMAS
COMEDY MUSICAL
Subscribe to our newsletter to receive news & updates about new shows coming to the Chidham & Hambrook village hall.
HAVE A DRINK OR MEAL AT THE BOSHAM INN
​
The Bosham Inn is over the road from the Village Hall. It has a restaurant and bar where you can enjoy a drink or a meal in idyllic surroundings before coming to the show. Sip a glass of Pimm's outside in the garden during the summer. Keep warm by the blazing log fire during the colder months.
The Chidham & Hambrook Players are a friendly group of people of all ages from the Chichester area of West Sussex, who come together with a common aim of producing high-quality plays and musicals as well as encouraging people to join in and develop their performance skills in a fun and supportive environment. As someone once said, "There are no small parts", so if you would like to join us there is always something to do. Whatever your interests – from singing your heart out or starring in your breakthrough role to programme selling and helping behind the scenes, you will be very welcome! Join Us!
We rehearse on Monday and Wednesday evenings from 7.00 - 9.00 pm in the Chidham Village Hall, nr Chichester.
Get in touch with us today to find out more about becoming a member. We are always on the lookout for new members whether on-stage or off.
Contact: Tony Hudson
Email: chidhamhambrookplayers@gmail.com